Ornamental Alphabets, Ancient and Mediæval (page 8/8)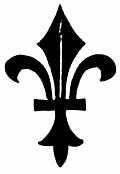 Another Fleur-de-lys.
This image is taken from plate 53.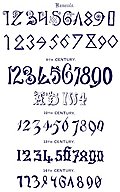 Some historic numerals from the sixth through to the fourteenth centuries. The four and seven especially have varied in shae significantly.
Note: If you got here from a search engine and don't see what you were looking for, it might have moved onto a different page within this gallery.
---