Old English Country Cottages (page 4/4)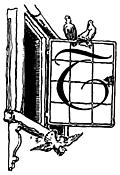 A decorative initial used as a drop cap (drop capital) at the start of a chapter. The letter features an open casement window with two birds sitting on the top and another flying [...] [more...]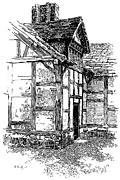 "To the great majority of the public, the study of architecture is generally of little interest, but these cottages of black-and-white, more especially those of Cheshire, have always found a place in [...] [more...]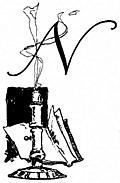 A decorative initial used as a drop cap (drop capital) at the start of a chapter. The letter features a candlestick with smoke.

From a water-colour by Wilfrid Ball, R.E. [more...]




From a water-colour drawing by E. A. Chadwick. [more...]

From a [painting] by Wilmot Pilsbury. A bucolic pastoral scene of half-timbered english country cottages, complete with a hay-rick and a cattle barn, and a string of washing. [more...]

From an oil-painting by Grosvenor. [more...]
Note: If you got here from a search engine and don't see what you were looking for, it might have moved onto a different page within this gallery.
---