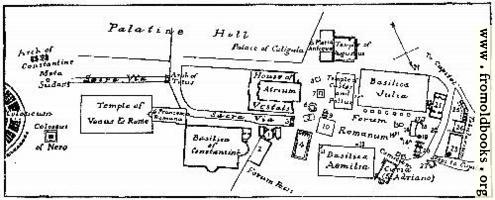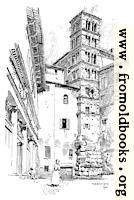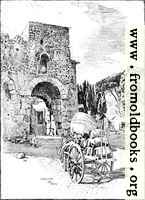 p. 135. Porta San Paolo
Gate of St. Paul.
[
$
]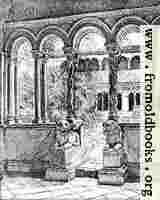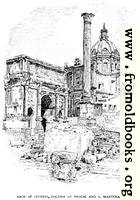 p. 161. Arch of Severus, Column of Phocas and S. Martina

"The great Pontiff [Pope Gregory the Great] died in 604. Four years later a fine Corinthian pillar, taken froms ome ancient building, was erected in the Forum [in Rome] to commemorate the worst of all the emperors, Phocas, the favourite of Gregory, the [...]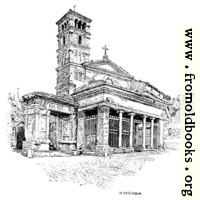 From this point we may return by passing through the market-place into the Via S. Teodoro, and so on to the Forum, observing on the left the Arch of Janus Quadrifons and the church of S. [...] [more...]

[$]
Note: If you got here from a search engine and don't see what you were looking for, it might have moved onto a different page within this gallery.