Libro Nuovo [The New Book]
details...

Page images and details from Three Classics of Italican Calligraphy, An Unabridged Reissue of the writing Books of Arrighi, Taglienti and Palatino, with an introduction by Oscar Ogg, Dover, 1953.

This book is a fac-simile of a 16th century book that published reprints (using the original blocks) of three separate books by the three masters of Italian calligraphy. The images here are from Giovanbattista Palatino's book Libro Nuovo, or, the New Book. Palatino is also called Giovanni Battista Palatino.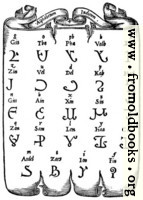 I am not sure which alphabet is intended to be depicted here. [more...] [$]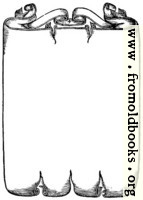 ---