Life and Work of the People of England: The Fourteenth Century (page 2/2)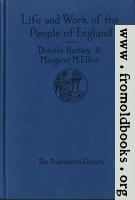 The front cover of the book.
[
$
]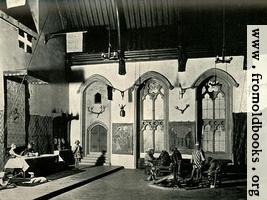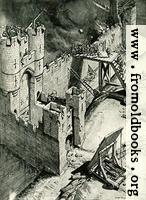 "A hand-to-hand fight on a scaling ladder thrown against the battlements; the garrison hurl stones from a catapult. Note primitive cannon.
Reconstructional drawing from various sources by George Kruger Gray." [more...]
[
$
]
Note: If you got here from a search engine and don't see what you were looking for, it might have moved onto a different page within this gallery.