Image description for Reverse of A & P trade card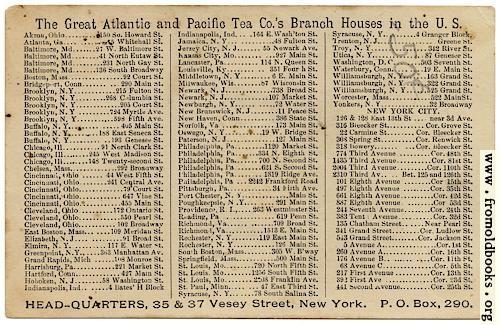 There is a heading, The Great Atlantic and Pacific Tea Co.'s Branch Houses in the U.S., and under it in small print three columns of text, seprated by vertical lines. The text lists each branch with city, state and street, such as Jamaica, N.Y., 48 Fulton Street. There are approximately 110 places liste, of which around twenty are under a heading, New York City.
The head-quarters are given in a separate line at the bottom of the card as 35 & 37 Vesey Street, New York. P.O. Box, 290.