Image description for 931.—Chapter House, Salisbury.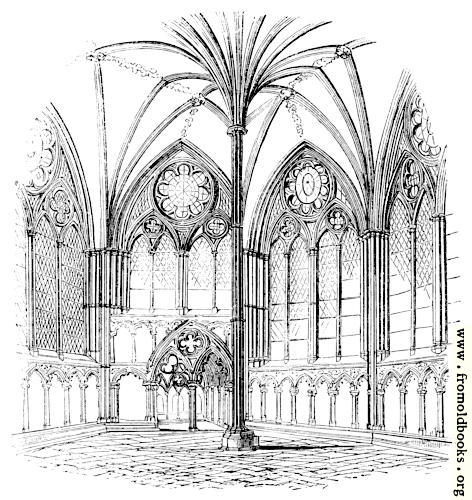 This black and white engraving shows the inside of the Chapter House at Salisbury Cathedral. We see four huge leaded windows, each in the shape of a pointed gothic arch with a large round rose window set just under the point. There's a central stone pillar leading up to a vaulted ceiling. Around the walls, under the windows, there are smaller niches that look almost like blanked-out windows but are really places to sit.
Thank you for listening.