Image description for Rothenberg Castle Ruins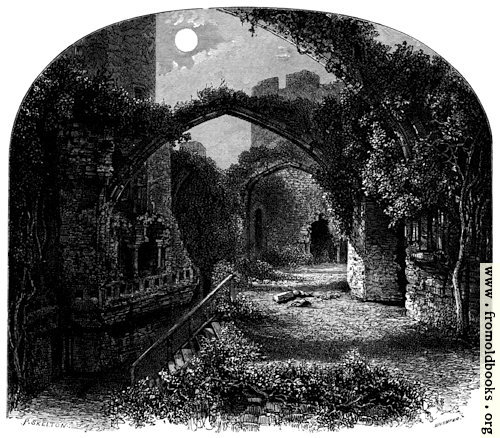 A Victorian black and white wood-engraving of the interior of a ruined castle. There are three broad pointed stone arches with ivy and other plants growing on them; in the background a turret with battlements and a ruined entrance. In the left foreground another tower, going up out of the top of the picture. between the nearest and next arch we see the moon: there is no ceiling.
The top quarter of the picture is oval with a thin black border; the bottom is rectangular.