Image description for Front Cover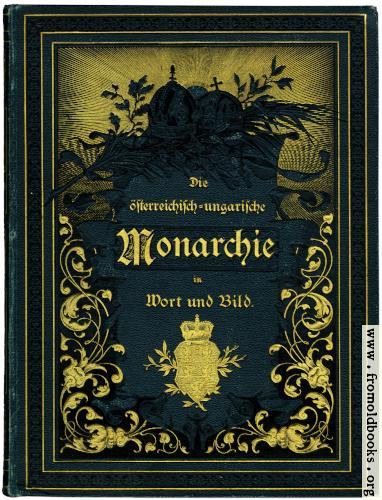 A full frontal book cover! The book is dark green-blue with lettering and engraved bold swirly ornaments in gold and shadows in black.
There are a cardinal's hat and maybe a prince's crown in black in the upper background.
The writing says:
Die
österreichisch-ungarische
Monarchie
in
Mort und Bild.