Image description for Bryn-y-Pys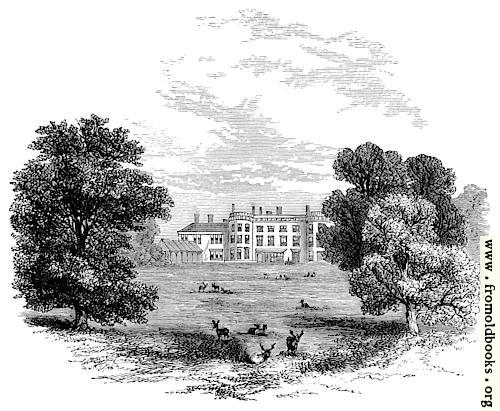 This black and white engraving shows in the foreground: a park with perhaps a dozen deer; on either side, a large tree, possibly a beech. In the middle, further back, is a rather large house, with three or more floors, and with 17 windows visible on the middle floor facing us. At the top of the roof is a stone balustrade, and there's a marquee in the grounds.
It's all very posh but I bet it wasn't wheelchair-accessible.