Image description for Chester, from the Alford Road.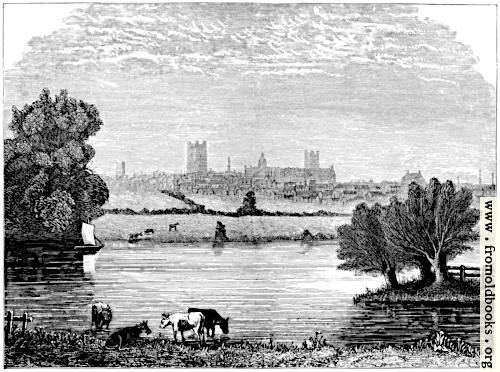 This black and white engraving shows four cows at the edge of a river. There's a sailing boat in the background, but what we are supposed to notice above all is the sketchy outline of Chester in the far background, as the land rises past the river. There are maybe five towers visible, the largest of which is of course the cathedral, and lots of houses.
To thnk you for reading this image description you can use discount code LD2C if you want to buy this picture.