Image description for Gospel of Luke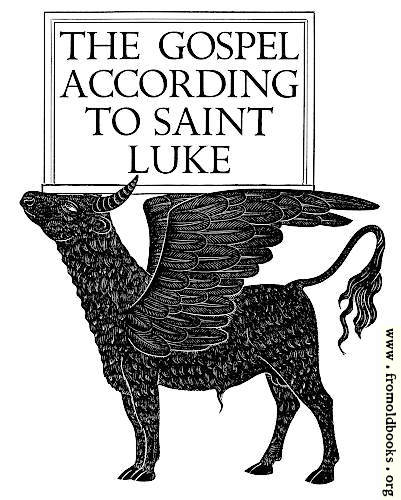 The image is black and white. It was made by scanning a printed book. The image in the book was printed from a wood-engraving which was made by the artist Eric Gill in 1930 especially for the book.
The engraving shows a bull, or possibly an ox, with styilized wings and feathered body. Above the ox, and supported by, or level with and behind, his raised forehead and his wings, is a board or sign saying THE GOSPEL ACCORDING TO SAINT LUKE. The sign is almost as tall as the ox, filling more than a third of the image.
The ox is seen side-on, facing to our left. its wings are slightly spread and it stail is lifted. It is obviously male and erect.