Image description for Monk's Walking Dress of the Middle Ages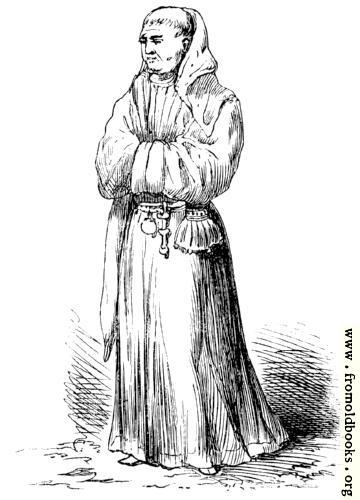 A monk in a robe or cowl stands facing our left. He has a tonsured head and is clean shaven. His robe has a rope belt with three knots in the part that dangles down, and he has a small purse and something else unidentified hanging from the belt; the robe is otherwise plain. THe tips of his shoes peek out from under the robe.
This is a scan of a black-and-white engraving or woodcut.