Image description for Jenny Lind - The Swedish Nightingale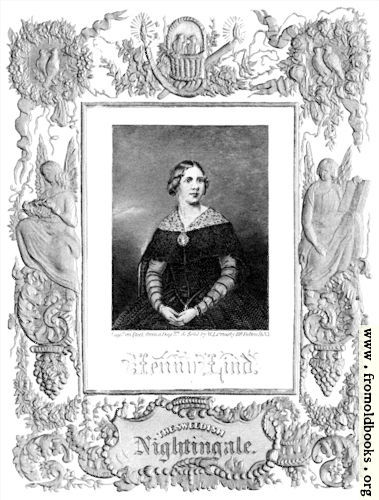 A black and white engraving of a portrait made with early photography. Jenny Lind has wavy hair going to just below her ears, wears a cape fastened with a large broach which may have a cameo illustration of someone's face on it, wears striped sleeves, a bodice and a billowing dress that probably hides many layers of petticoat.
There is an ornate border around the portait, using up more space on the page than the porrait itself.