The Art of Illuminating As Practised in Europe from the Earliest Times (page 11/13)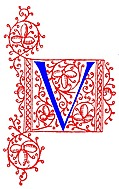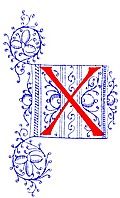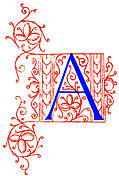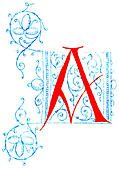 A sample ornament made by taking a swirl from the Letter R on plate 74, and then rotating it. There is another example here. [more...]

You could use this decoration as a border or as a tailpiece, perhaps. See the floret itself.

Green and brown border with vines and bird

This border was taken from "Hours of the Virgin" (Harl. 2,936). The book is attributed to the Master of Martainville and includes 24 miniatures with foliate borders (such as this one) in colours [...] [more...]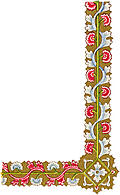 Note: If you got here from a search engine and don't see what you were looking for, it might have moved onto a different page within this gallery.
---