Oratio Dominica: The Lord's Prayer in above 100 Languages, Versions and Characters (page 9/9)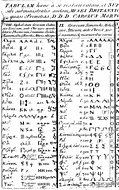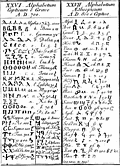 XXVI. Alphabetum Copticum è Græco A.D. 700
XXVII. Alphabetum Æthiopicum A.D. 800 è Coptico.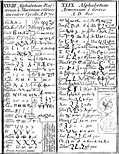 XXVIII. Alphabetum Russorum & Slavorum è Græco inventore Cyrillo A.D. 700.
XXIX. Alphabetum Armenium è Græco A.D. 800.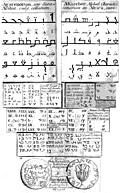 Agarenorum, seu Sara =
Arabic, vulg, collatum.

(u)A. Kircher. Alphab. Character. cenorum in Africa, cum [...]
Note: If you got here from a search engine and don't see what you were looking for, it might have moved onto a different page within this gallery.
---